Pre

-edited photo from:

http://community.breastcancer.org/forum/38/topic/771671
Ever since I was younger,
I have always loved the way communities are able to come
together for events to support cancer and other detrimental diseases.
Obviously, I would be more in favor of not having a reason
for these events in the first place,
but that is life, I suppose.
In my hometown,
a Cancer Walk is hosted each June.
Teams sign-up and stay in tents overnight,
while a member of their team walks on the track at all times.
Earlier in the evening, the community
is invited to come and walk from booth to booth,
while enjoying entertainment and purchasing items to support the cause.
Once the sun goes down,
luminaries lining the track are lit and the entire park along the lake is glowing.
The event ignites so many emotions.
It is both a celebration of survivors and the lives of those who lost their battle to cancer.
During my freshman year of college,
I participated in a similar event--Relay for Life.
My friend, Emily and I walked around the indoor track over 100 times!!
We were a part of a health professional team of girls from our residence hall.
Since then, I have made donations on a couple different occasions via the blogging world.
Some may say that it is silly to donate to someone that you do not even
know on a personal level.
However, anytime I hear of a person, children in particular, suffering of cancer,
every ounce of me wants to do at least something to make a difference.
For example, last November I donated to a young boy fighting cancer
who I heard about through Erin at Living in Yellow.
Later that month, I also heard of a young girl also in need
after reading a post from Katie at Keep Calm and Carry On.
It's amazing how the blogging world can have such a positive influence!
Next Saturday, I will be taking part in my first

SDSU State-A-Thon

.
State-A-Thon is a marathon event for college students and Miracle Families
from the Children's Miracle Network.
Last year, the students participating in the event exceeded their goal
by raising $70,970.08

!
Who said college students were only good for partying and napping?!?
I am thrilled to be a part of this cause this year.
Once I have raised my goal amount,
I will attend the marathon next Saturday and will have the opportunity
to meet the miracle families and hear of their remarkable stories.
How can
YOU
help out?
Go to my State-A-Thon Donation Page:
And select "Support me!"

Then fill-out the donation form and pat yourself on the back!
I would really appreciate your support
and if you would share this with your friends and family.

Stay tuned the next couple weeks--
I will be sure to keep you posted on my progress
and share about the event itself.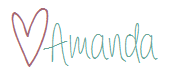 P.S

. Happy Easter Eve! :-)