Home. Home. Home.
That is what is on my mind this fine Spring day.
We reached a whopping 50+ degrees today,
here in South Dakota and I am oh, so ready to
hit the road and head back to my hometown
for Easter Break.
I haven't been home since precisely the morning of
December 26, 2012.
Heck, I haven't even seen my dad or brother OR
my yellow lab, Maggie this year.
(Mom came to visit a couple months ago, luckily.)
That is by far the longest time I have gone without
going home.
Hurry up, tomorrow!
Hurry up!
From the title of my post,
you might be curious as to what my top two favorites are...
Well I'd hate to keep you wading in suspense.
#1. Receiving mail.
Love it.
Of course bills are the exception to this favorite,
but I adore receiving little notecards with a sweet note
or a carepackage in the mail.
I swear, sometimes I even online shop,
simply so I can experience the anticipation of receiving a package in the mail.
#2. Giving Gifts
Especially on less gift-y holidays,
I love giving friends and families fun little gifts.
For Valentine's Day,
I went crazy with little gifts.
I love brightening people's days with little surprises.
So, for Easter, I decided to give a couple little gifts to
the interns that I work with.
Of course, I forgot to bring them to work today!!
So, Angie and Kelsey,
if you are reading this,
sorry to ruin the surprise for you but you will get
these the next time I see you! :-)

Step 1: I purchased some spring-y tins in the dollar section at Target.
Step 2: I filled the bottom of the tin with some colorful shredded paper.
Step 3: I found some fun little gifts to fill the bucket at Walmart.
I wanted to avoid candy (gotta live up to my future RD credential),
so I stuffed them with some Special K treats and a mini bottle of wine.
I also brought out my inner child, by including some bouncy balls.
To top it all off, I included a Sally Hansen nail polish in a pastel color.
Step 4: Voila.

There you have it.
Super easy.
If you try this gift idea,
re-pin me on Pinterest
and tweet me a picture on Twitter.
Happy Easter Weekend!! :-)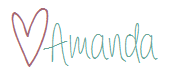 http://www.mykeepcalmandcarryon.com/